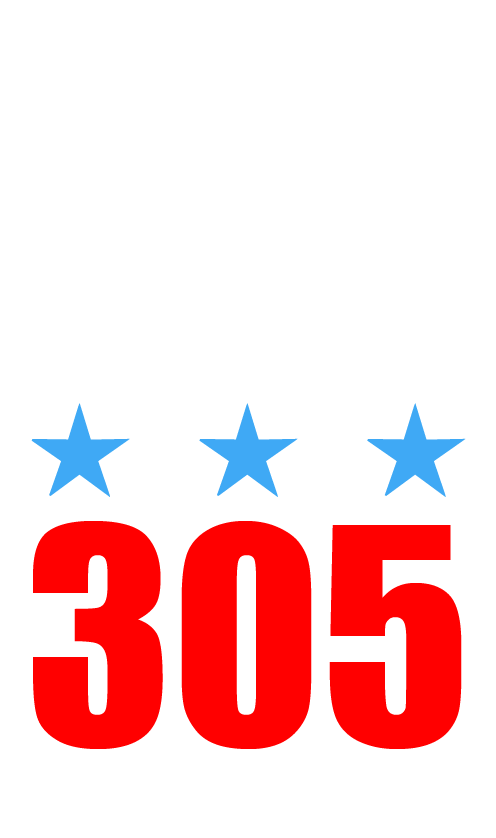 Miami's Upper East Side Neighborhood Training Gym
Authentic people dedicated to a happy, healthy lifestyle
Schedule a no-sweat intro!
The best strength and conditioning programming there is. Our program incorporates fun workouts, strength building cycles, and the best coaches.

Achieve your fitness goals faster in a one-on-one setting. Your private coaching experience will be tailored to your specific needs.

Nutrition is the foundation of fitness. We'll work with you to build healthy living and eating habits to achieve your goals.
Prices
From Personal Training to Group Memberships, check out the best pricing option for your needs.
Schedule
We've got a variety of classes running all day . Find one to fit your day!
Drop In
We are currently not accepting drop in clients. 
305 is a shining example of the very best parts of the fitness world – expert coaches who have years of experience and multiple certifications and credentials, smart programming, a supportive community, and a clean and up to date facility. All of these elements create an environment where everyone can get fit and stay fit.
Favorite place to spend my mornings! I've been here for two years now and still love coming every day! The coaches are great, the community is awesome!!
My second home. Great community. Constantly challenges me and makes me a better person! I love this gym!
This place is awesome!
Love the trainers and the environment.
As far as gyms go this is one of the best I've ever been to. They know what they're doing.
CrossFit 305
CrossFit 305
5940 NE 4th Ave
Miami, FL 33137
Ready to Get Started?
Enter Your Info To Book Your Free No Sweat Intro!
Membership options
Personal Training (in our gym or at your location)
Small Group Training 1:2, 1:3 or 1:4 (in our gym or at your location)
Small Class Training (up to 10 students)
Nutrition & Accountability Coaching
Corporate Wellness