The Best CrossFit in Miami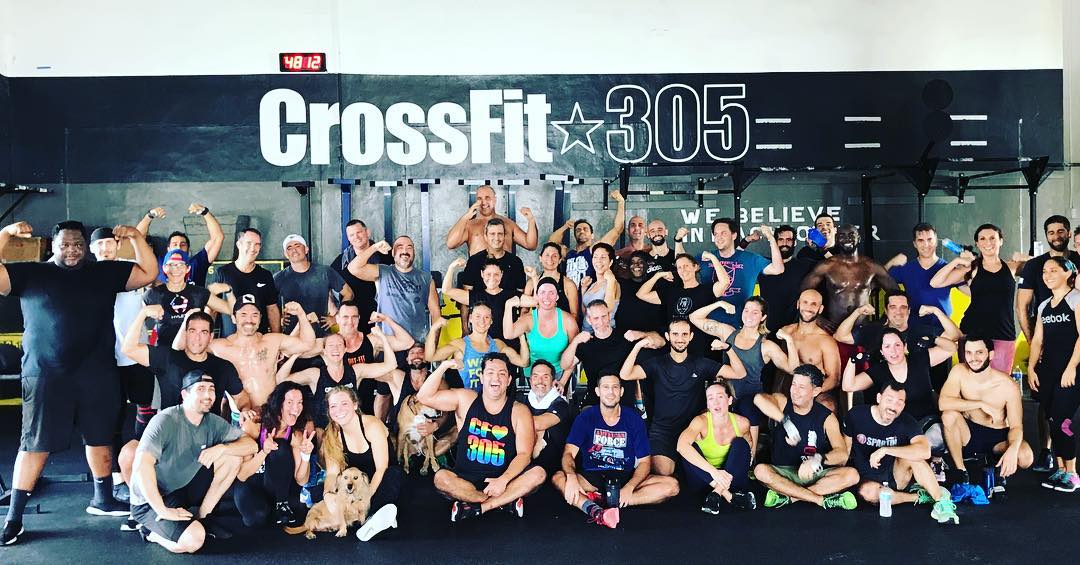 Located in the heart of Little Haiti in Miami, CrossFit 305 is the premiere fitness facility in South Florida featuring high intensity classes throughout the day to fit your schedule. Utilizing our unique sister location at CrossFit A1A we also have weekly beach workouts for our members!
Looking to get started? Schedule your free 1-on-1 coaching session
 [tb-calendar nofilter="yes" notimezone="yes" booking="initial-consultation-305″]
We're currently offering a FREE 1 on 1 session with one of our expert CrossFit coaches! Come into the gym, check out the facility, discuss your fitness goals, get personal coaching on some of CrossFit's foundational movements, then do a brief workout.
All fitness levels and ages are welcome. Our coaches are here to work with you and your fitness level / abilities.
What is being at the World's Best Gyms Like?
Never the same workout twice
Wide variety of movements – cardio, gymnastics, weights
Scalable to any age, body type, and ability level
Taught in a group setting by experienced CrossFit Coaches
Hour long class covers warm-up, skill review, Workout of the Day (WOD), and cool down
Nutrition coaching – We look at the whole picture. You can't exercise off a bad diet!
Community support you won't find anywhere else
Always fun!
CrossFit is a comprehensive health-and-fitness program designed for universal scalability; meaning so long as you're committed, you can get started regardless of experience level. Rather than change programs, we change our loads and intensity to meet the demands of everyone from the elderly to the elite.
The best way to experience CrossFit is to meet with one of our coaches and try it out yourself! Schedule your free session now!
CrossFit 305 – Little Haiti
CrossFit 305
CrossFit 305
5940 NE 4th Ave
Miami, FL 33137
Fit 305
5940 NE 4th Ave
Miami, FL 33137
Amenities
Free parking in front
2 private shower rooms
Little Haiti | Miami Beach | Waukesha
3 Gyms - 1 Membership
CrossFit 305
5940 NE 4th Ave
Miami, FL 33137
CrossFit A1A
7138 Abbott Ave
Miami Beach, FL 33141
Look No Further. Get Started Today